Stop back regularly.  We will keep this page up to date with White Lion Treasures sale info. 
We realize you have many choices to liquidate your or a loved one's possessions. Our hope is that you will turn to White Lion Treasures to be your one stop on this journey. We offer a complete solution to save you time and money.
You are embarking on a task that may leave you overwhelmed and lost. It can be an emotionally draining experience. Let our staff remove that burden. We offer many options to help liquidate these possessions. We offer expertise and compassion for your unique situation. We will evaluate each client's needs and offer the solution we feel will generate the highest revenue.
White Lion Treasures has been a trusted partner in helping with both my parent's and my in-law's estates. They are very hardworking, knowledgeable, and our families are grateful with the results. You can COUNT ON White Lion Treasures for all of your estate sale and antique needs. Michelle Bell and her team are tremendous to work with and will go the extra mile for you and your family. We've been most pleased! Thank you White Lion Treasures!
"We were in a difficult situation living in different states and remotely dealing with selling our Father's house after his abrupt passing just prior to the holidays. Michelle provided complete estate sale turn-key services and expert knowledge to facilitate all aspects of the sale including organizing the inventory, pricing, advertising, and moving heavy furniture. Given the challenging environment COVID-19 presented, Michelle used creative social media to continue selling our items past the three day onsite event. She has continued to market items stored at her facilities, providing a monthly statement, or disposed of unsellable items. Her stress-free approach was amazing and we would highly recommend Michelle for any size estate or other home furnishing sale requirement."
"Michelle and the team at While Lion Treasures is a great company to work with and I highly recommend for your tag sale/estate sale needs. They helped make our tag sale process go smooth, as our family was dealing with moving our mom to an assisted living facility, while also trying to prepare her home for sale, as well as 60+ years worth of items getting prepared to be sold and ready to go to their new homes and make someone happy, for hopefully another 60+ years. Thank you White Lion Treasurers team.
Michelle and her associates did a fantastic job with the estate sale at my mother's house, very easy to work with. Glad I hired her for the job. Keep up the great work.
We want to Thank White Lion Treasures for helping facilitate or online auction during a difficult time. The staff was very professional and attentive to any questions we had during the process and provided a quick response. The crew that set up the 500 lots were timely and very organized and did an excellent job pairing the lots for a very successful online bidder turn out. We didn't have any experience with an online auction and White Lion Treasures made the process very easy to understand and did a great job promoting and advertising the listings. After the 2 week online auction the pick up day was very well coordinated and went very smooth getting buyers in and out. They coordinated and dealt with making sure all of the items were paid in full before they were allowed to leave, taking the guessing game if the payments would clear. We would definitely recommend White Lion Treasures for any of your sale needs. They took on a project of liquidating 40 years of accumulating items and gave reassurance we would get great online participation and even sold some items they never sold before. Thank you again to Michelle and her staff on behalf of the Melchers Family and Shane Forbes Executor. Job Well Done!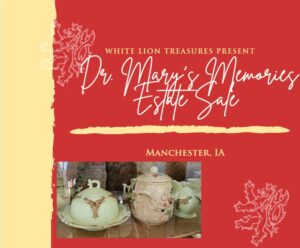 Auctions
"Dr. Mary's Memories Sale"   Dr. Mary Arends Lorenz  was a woman who was ahead of her time and cherished the past.Her collection of memories
Read More »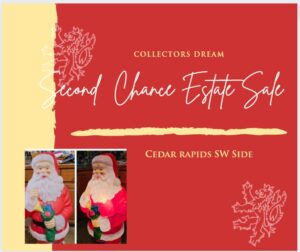 Events
"Collector's Dream" Second Chance!!!!!!!!!!   Please do not ask if specific items are left or any pricing details. We are working at other homes.  
Read More »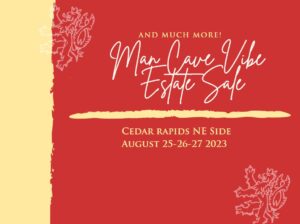 Events
Rich leather furniture, antiques, artwork, taxidermy fish and wasp nest, patio furniture, bedroom sets, primitives, small appliances, kitchen items, golf clubs, grill, liquor barrel table,
Read More »